Here is a message from Hope's Foster Mom Patti:
We lost sweet Hope this afternoon. She collapsed this morning and I ran her to the vet. They instantly put her on oxygen and she pinked up a bit. She was taken off to x-ray her chest and she started to decline very fast.
Dr Alice does not have an oxygen cage and would need to send her to the Emergency Hospital since they were closing in 10 minutes. I phoned Karen and told her I'd not heard good things about that hospital. she would come get Hope and take her to the emergency in Temecula. Dr Alice said Hope would never make it that far. She doubted if she'd make to the local hospital.
X-rays showed her lungs had collapsed and we knew she had an enlarged heart. Hope was barely hanging on and her blood pressure had dropped to the point they couldn't even pull a blood sample.
It was with many tears Karen and I decided Hope had fought a good fight but it was time to hold her and let her go.
All that knew her loved her.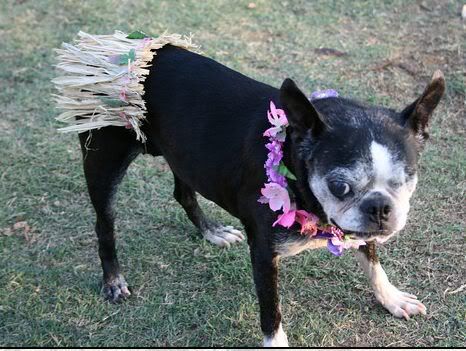 Special thanks to our friends and supporters that sent donations, prayers and healing energy for sweet little Hope. It is because of Boston Buddies like you that Hope was able to spend the last months of her life being spoiled and loved in the warm comfort of a happy foster home instead of dying alone and afraid in a cold, scary shelter like so many other abandoned and forgotten companions. We couldn't save dogs like Hope without your generous support. Thanks to each and every one of you, from Hope, and from all of us.